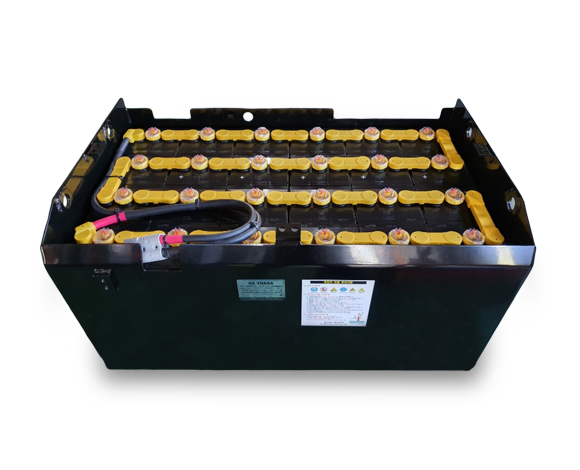 GS YUASA
Tubular Plates Prolong Your Battery Life!
Traction batteries are used in harsh environments with extremes of high and low temperatures, and sometimes under heavy duty. Despite this, GS Yuasa has succeeded in extending the battery life by adopting glass fiber tubes for the positive plates.
Plastic fiber was once a popular material for the positive plates. However, we now use glass fiber because this keeps the active material leakage to a minimum.
We also carried out cycle life tests on our batteries at high temperature(60℃) and confirmed that our products have a cycle life over 250 higher than other manufacturers' batteries under identical conditions.
In 2017, GS Yuasa Group celebrated its 100th anniversary.
Our range of solutions today includes batteries, power supply systems, lighting equipment, specialty equipment, and many other electrical devices. In this day and age, we are seeing many different ways to use and to store energy, and our customers have great expectations for groundbreaking products specifically tailored for applications in new energy fields, such as photovoltaic power.
We are able to leverage all our experience and all the technologies we have developed over the past 100 years and push ourselves to keep developing these cutting-edge technologies.
In this way, we hope to become a real driving force for innovation.
Our ambition is to make a valuable contribution to the lives of people all across the world, based on our company policy of "Innovation and Growth".
High Temperature Cycle-Life Test Results at 60℃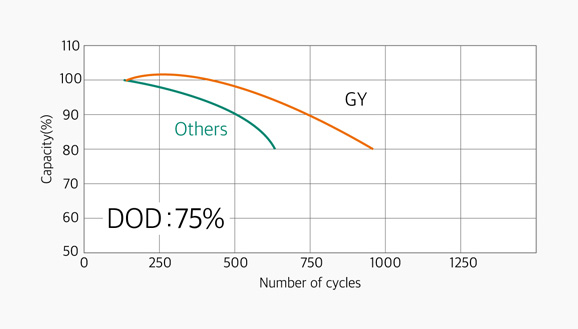 GS Yuasa Material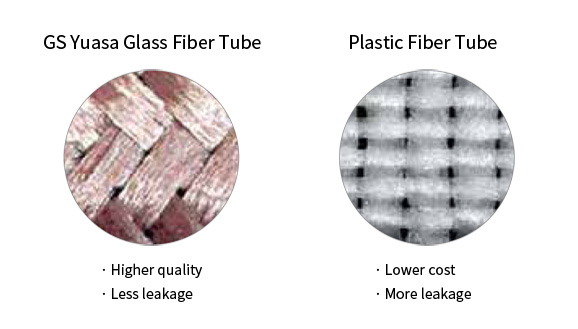 Discharge Characteristics of
a Forklift Truck Storage Battery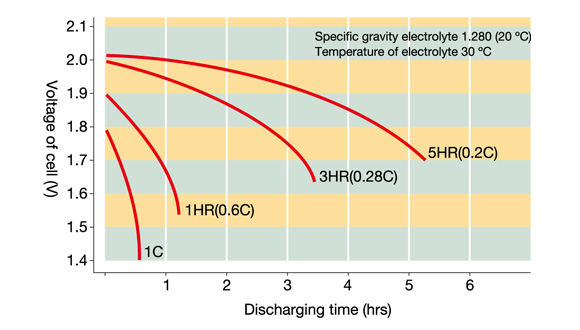 Relationship between
Discharge rate and Capacity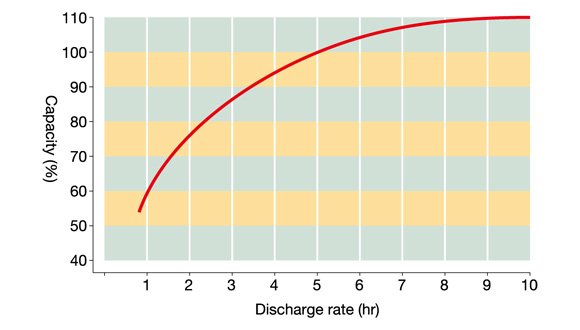 Relationchip between
Temperature and Battery Capacity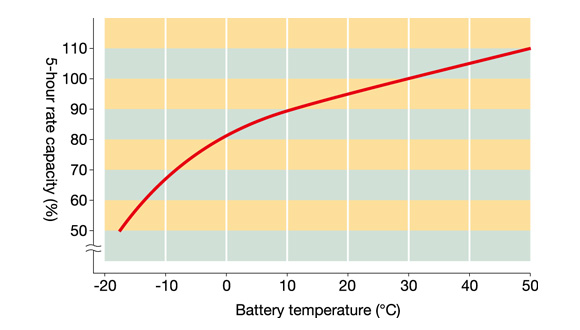 Life of a Clad-Type Storage Battery
for a Forklift Truckl