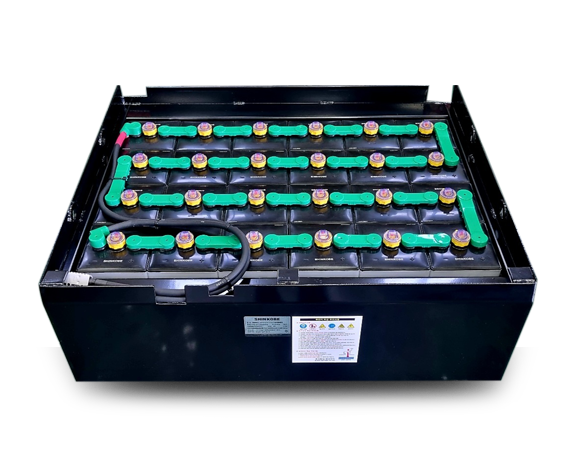 HKB (HAN KOOK BATTERY)
We are aiming for high quality, long life, and thorough quality control by developing our own technology based on Japanese facilities and manufacturing technology.
Excellent discharge characteristics at low temperatures have been improved!
Using a new anode additive, the reaction area is improved by about 1.2 times the existing one!
110% improvement in discharge capacity at low temperatures!
The anode plate active material density has also been optimized.
A balance between battery capacity and extended life has been realized!
Comparison of negative-electrode
active materials on SEM photographs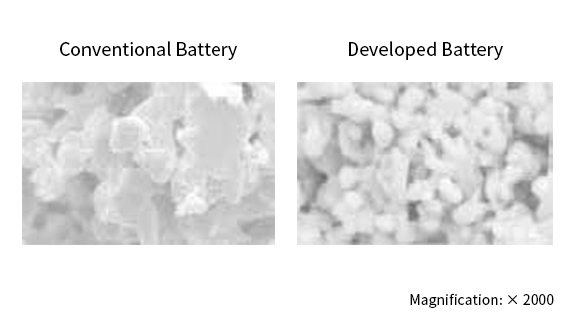 Comparison with the conventional battery
(Discharge test at 5℃ for 5 hours)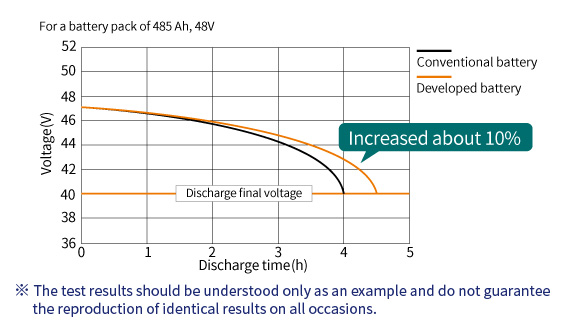 Negative plate
The negative plate is equipped with a clean separator made of polymer polyethylene, which elutes a significantly less amount of oil contained therein and thus results in less contamination of electrolyte.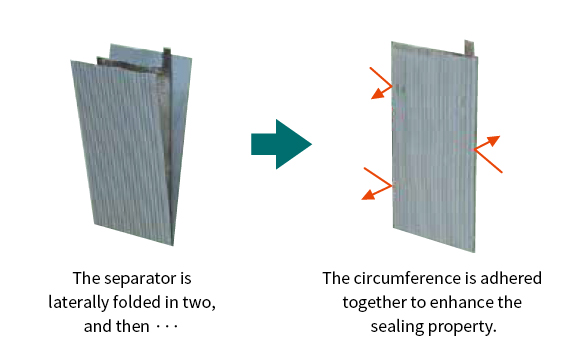 Positive plate
The positive plate of high capacity and long life has been realized by adopting our unique lead powder.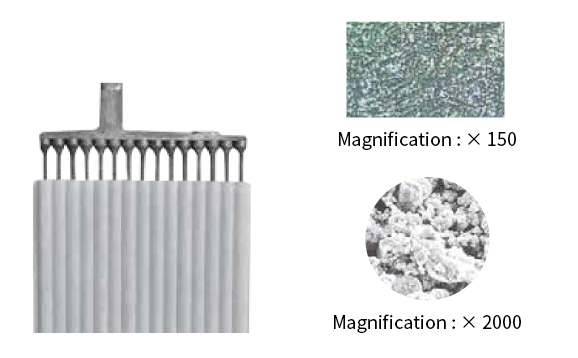 Standard discharge characteristics
(example)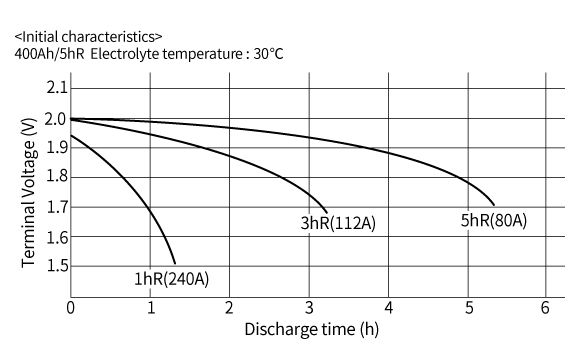 The battery capacity varies depending on the magnitude of discharge current.
For example, the capacity at the 1 hour-rate discharge rate is reduced to about 60 to 65% of the 5 hour-rate discharge capacity(rating). In addition, discharge at large current may not only reduce an available quantity of electricity but also shorten the battery life.
Relation of depth of discharge and cycle life
(example)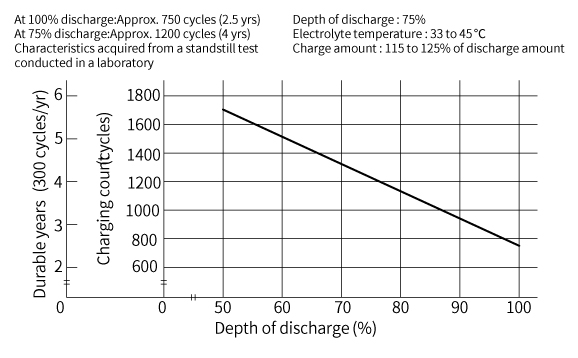 The cycle life of a battery is affected by driving conditions of a vehicle(daily discharge amount), vibration, heat, and the quality of daily maintenance. In particular, the discharge amount significantly affects the life, where repetitive, deep discharge tends to reduce the life.