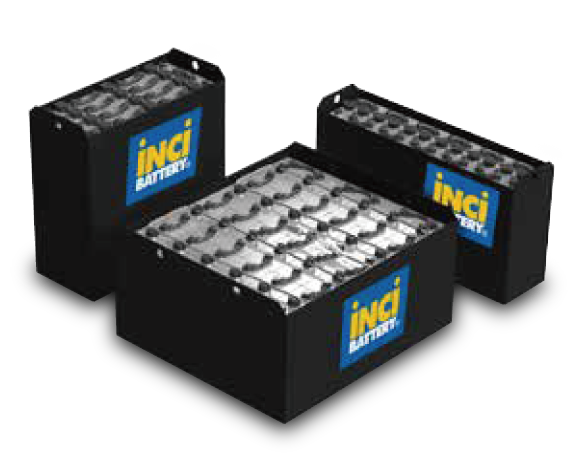 iNCi GS YUASA
Export to 80 countries, approved R&D center in 2009, inci GS Yuasa produces industrial batteries in environment friendly BREEAM certified high tech plant.
iNCi Battery tractionary batteries with long life, safe usage, short charging duration with low electricity costs, provides best solutions for electric powered vehicles with iNCi GS Yuasa quality.
Compatible with all types vehicles with German DIN norms iNCi Battery traction batteries offer plate capacity range from 60 Ah up to 155 Ah.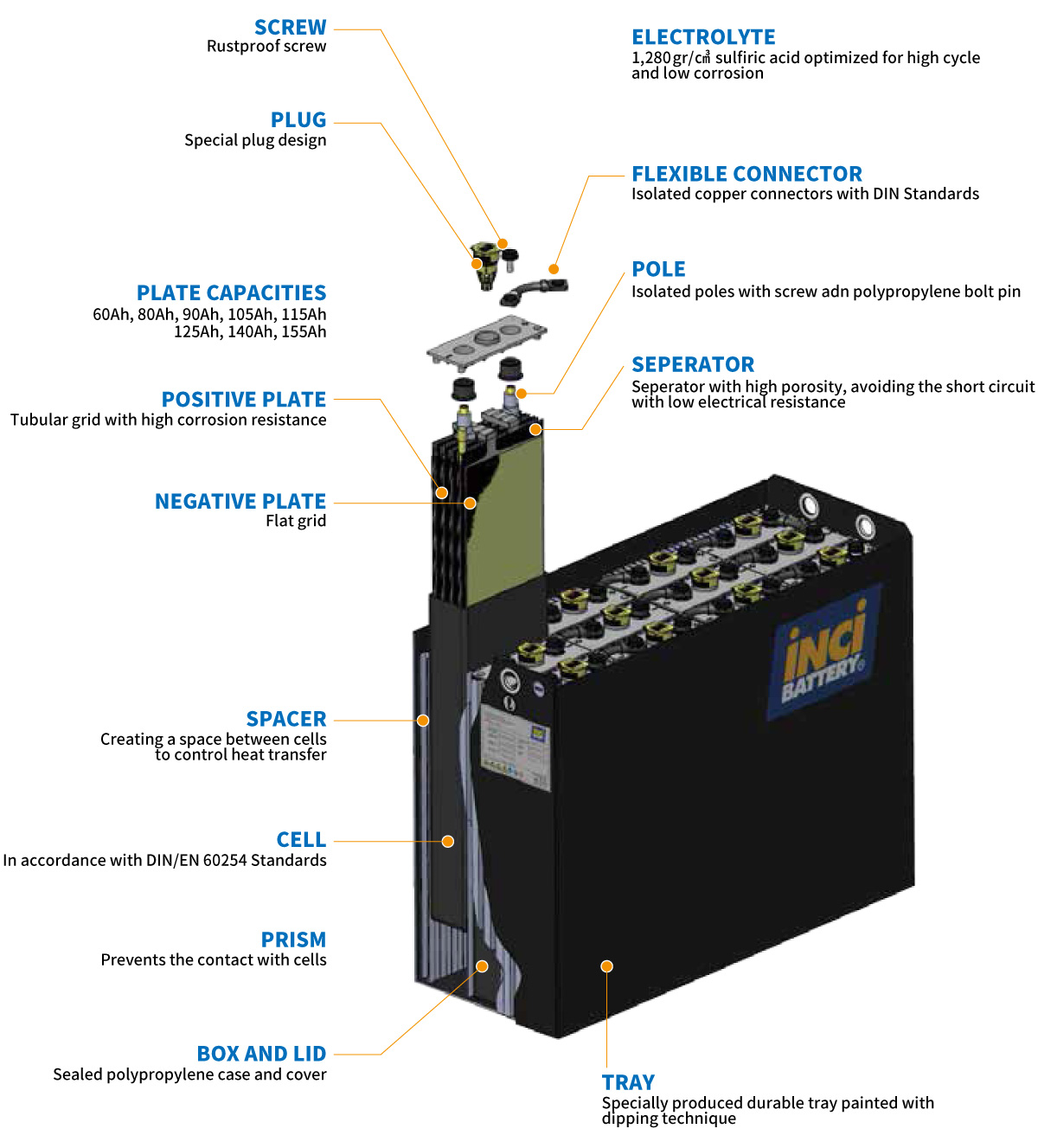 INNOVATIVE SOLUTIONS
· Isolated poles with screw and polypropylene bolt pin
· Energy Saving up to 20% with Air-Mix system
· Specially produced durable high quality tray

SPECIFICATIONS
Positive Plate : Tubular grid with gauntlet
Negative Plate : Flat grid
Electrolyte : 1,280 gr/㎤ sulfiric acid
Case and Cover : Polypropylene high endurance against
heat and shocks
Connectors : Totally isolated copper cables in DIN norms
Cell : In accordance with DIN 60254 Standards
FIELD of APPLICATION
· Forklift Trucks
· Transpallet
· Stackers > Order Pickers
· Mine Locomotives
· Cleaning Vehicles
· Belt Conveyors